You're invited...
to a Meet-Up of Flow Game Hosts in the heart of the wine region of Germany. What better place to enjoy each other's company, be inspired by sharing stories and deepen our ties as a practice community.
Why now?
Some Flow Hosts are gathering to be part of an event called THRIVE! and we thought -- as long as we are together, let's invite the others to join us!
Würzburg is a great place to meet and enjoy the local hospitality. We invite you to a Saturday afternoon of practice and an evening of sharing stories, food and wine.
We will offer some light hosting and co-create our time together.
Why not make a weekend break out of it? Either Saturday morning or the next day, maybe you'd like to enjoy the history of the place and visit the UNESCO Heritage site here, the Bishop's Residence, and see the other historic sites. The beautiful little town of Würzburg is waiting to welcome you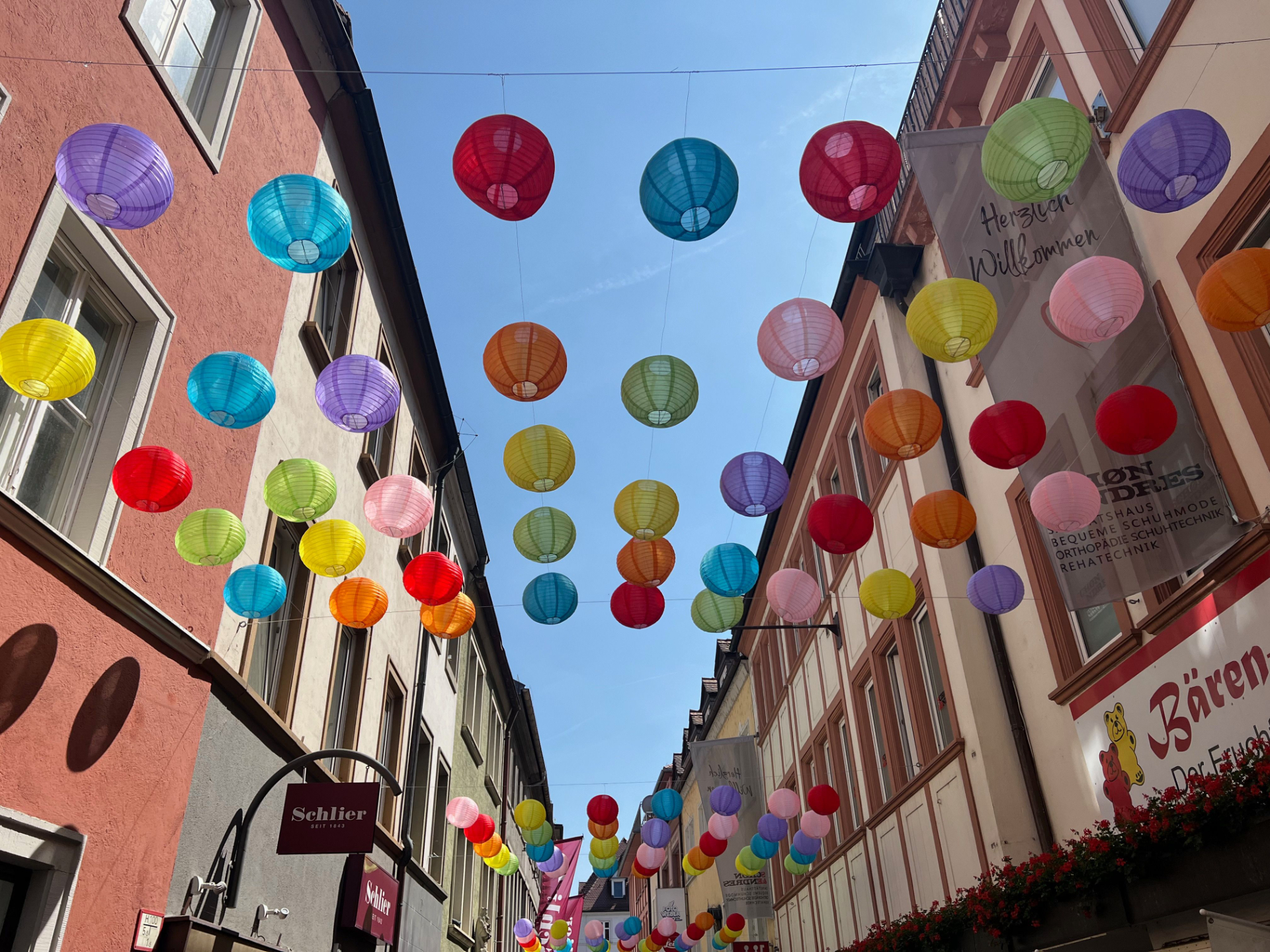 Place, time & costs
We meet in Würzburg, Germany on Saturday, 23 September from 14:00 CET. Once we have a sense of numbers, we will advise the venue and where to meet.
This will also determine what minimal contribution each of us needs to make. Travel, accommodation and meals are responsibility of each participant.
Getting there
Würzburg is easy to reach by train or car. It is four hours by train from Berlin, for example, and there are hourly trains from Frankfurt.
Buses also stop at the Busbahnhof next to the main train station.
The nearest airports are Frankfurt and Nuremberg with good train connections.
Where to stay
Würzburg is full of accommodation choices. A new Motel One is opening on September 15 just across the street from the Bishop's Residence. Rooms can already be booked. Check here. We have reserved a block of rooms with a special code.
FG Host Meet Up
A time to meet up with other Flow Game Hosts for inspiration, connection and to deepen your practice. An afternoon and evening to remember.
Register your interest
What else is on offer?
We are hosting two other events starting on September 23rd and we'd love for you to join us!
On the morning of the Friday the 22nd we'll be offering an open Pro-Action Café. This is an opportunity to get fresh energy into your project, initiative or dream. You share what you've got and you'll get a revolving team of participant "consultants" who will bring their fresh eyes and expertise to your table. Even if your project isn't selected, there's great learning and networking for everyone. Come and experience this wonderful way to collaborate. The cost to attend is €99. If you register for Thrive!, you pay €69.
Thrive! will take place from 14:00 CET on the 22nd until 12:00 on the 23rd. It is an event that combines story, powerful questions and the Flow Game all in service of helping you take your next potent step forward.
Click the button to see more.
Learn more about these events