We're looking forward to welcoming you to

Thrive! Würzburg
Small and vibrant. That's something you could say about Würzburg. A city risen from the ashes. A place with one of the highest number of sun hours annually in the whole country. The home of some terrific wine.
And now the place where you can discover your next significant steps into the future.
The journey to the next greater vision of you can feel like a lonely one. Not any more.
Sometimes what makes the most sense is not to charge ahead, but to STOP. Stop for a moment and pay attention to yourself and the inner voice telling you now is the time.
Join us in Würzburg and take a time of retreat and focus for yourself. Step into a circle of transformative power, deep listening and generosity. We'd love to have you with us!
IT IS TIME TO DO WHAT ONLY YOU CAN DO: The world needs you!

What do YOU need to trust the wind beneath your wings?
What are the elements of THRIVE?
What we'll be doing together...
Here's how we're going to Thrive!... On the afternoon of Friday September 22 we will focus on coming together as a team and then harvesting the gold from our personal stories. From the keys we find in our own lived experience, we will shape a personal powerful question.
We come back together in the morning of Saturday September 23 to bring our questions to the Flow Game and receive wisdom council. This encourages each of us to take the next elegant step.
Why is this taking place over two days?
In spending an evening together, we will get to know each other more deeply and let our stories breathe. We also let our questions cook over night. This is, in fact, a very important step in our work together. When we take the time to let our questions percolate, the mind and the heart start working in tandem to open new doorways.
And then?
From this personal and collective journey together we gain a network of support to continue with wise action forward. For more details on what the event entails, click here.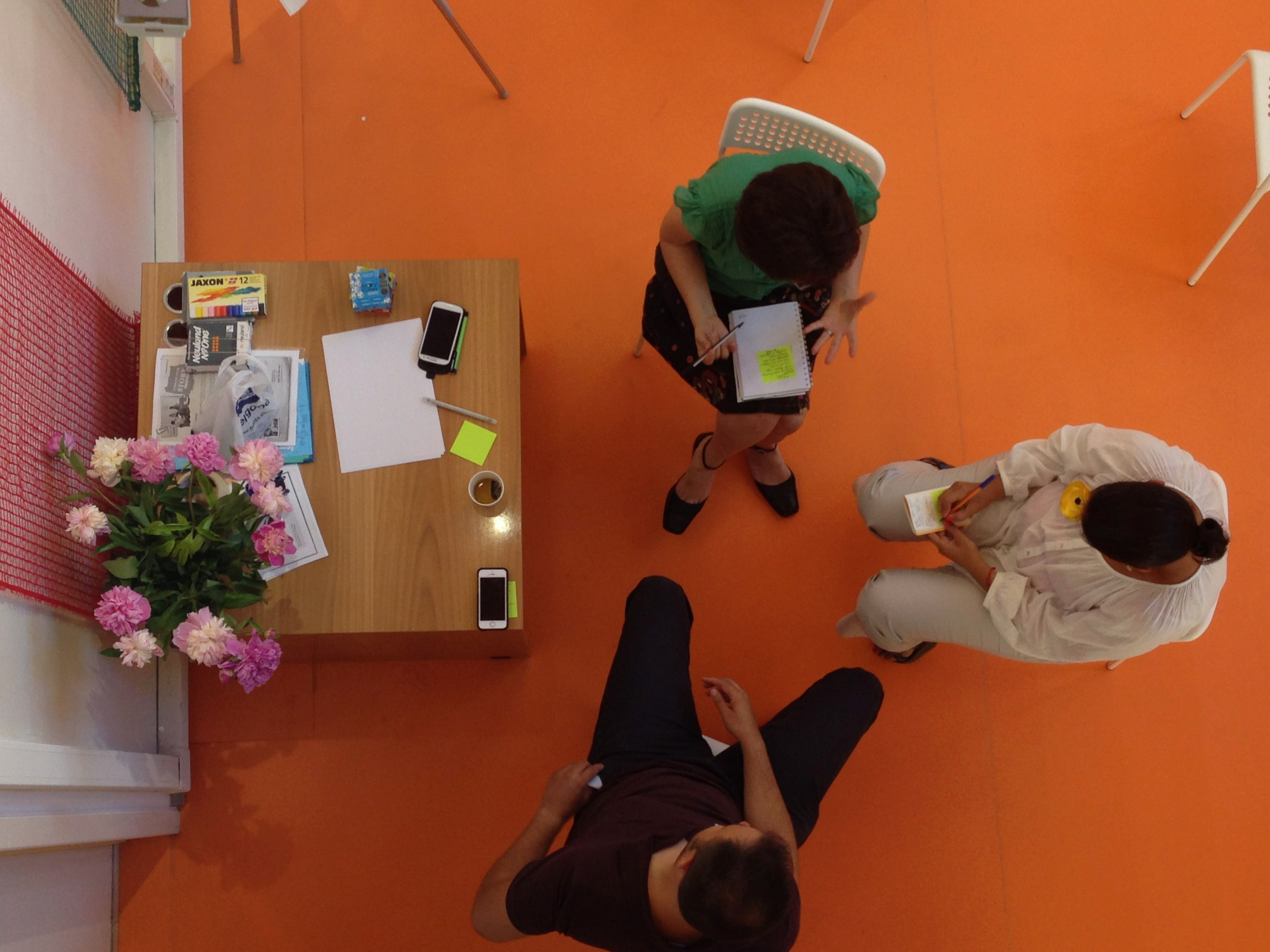 Your story holds the key
In sharing our stories of what matters most to us, we will find the elements to help each other craft a powerful question.
A question is a doorway
A question opens the door to a new perspective. You will receive the input of others in shaping a question that will open the door to your future.
Together we are wiser
We will take our questions into the Flow Game, a powerful and playful way to support each person to find their next potent steps into the future they dream of.
Here's what you need to know...
We're looking forward to welcoming you for Thrive! Here are the event details:
When is it?
From 14:00 Friday September 22 - 12:00 Saturday September 23. We have specifically chosen two half days to ensure evening time to percolate our stories and questions and to allow time for networking.  
Where are we meeting?
Our venue is B. Neumann Residenzgaststätten, a stunning location in the Bishop's Residence, surrounded by a welcoming garden and just steps away from the heart of the city.
Where can I stay?
Würzburg is full of accommodation choices. A new Motel One is opening on September 15 just across the street. Rooms can already be booked. We've reserved a block of rooms you can access until August 11 using the code "Flowgame." Check here. 
Download the booking form
We're waiting to welcome YOU
Just because you mean to have a transformational time, it doesn't mean you can't have a fun time, too! We're polishing up the hospitality this part of the world is famous for and we know you're going to have a great time both with the people you meet and the place you're going to discover.
Register for THRIVE!
I'VE BEEN WAITING FOR THIS! Individuals: 

€375
Join us over two days to take a closer look at your next great vision for your future. This price includes the workshop and morning and afternoon breaks. 
All participants will also receive a PDF copy of Mary Alice's book 365 ALIVE! Find your voice. Claim your story. Live your brilliant life.
I'M COMING WITH FRIENDS! Groups of 3 or more:

€325
When you register as a group of three or more, you receive a discounted price per person. Coming in a group saves you money while increasing your learning and enjoyment! Write to us with the names of your group members and their contact details to receive this price.
I REALLY WANT TO BE THERE, AND... 

€25

0
if you are a student, unemployed or for some other reason don't have that much money at the moment, we still want to help you be there. The number of available tickets depends on the number of participants.   
PLEASE NOTE: VAT is included in the above prices. Participants are responsible for their own meals and accommodation.
If all this is still a financial challenge for you, please contact Michaela. We will work with you to support you to attend, but please note this depends on participant numbers.
To register and reserve your seat, contact Stefan by clicking the button below and providing your full contact details.
But there's more...
Why not join us for the full two days?
On the morning of the Friday the 22nd we'll be offering an open Pro-Action Café. This is an opportunity to get fresh energy into your project, initiative or dream. You share what you've got and you'll get a revolving team of participant "consultants" who will bring their fresh eyes and expertise to your table. Even if your project isn't selected, there's great learning and networking for everyone. Come and experience this powerful way to collaborate. You get a discount if you're also registered for Thrive!
On the afternoon and evening of Saturday the 23rd we're inviting all trained Flow Game Hosts to an in-person Meet-Up. Click the button to learn more.
Flow Game Host Meet Up
When & where does THRIVE! take place?
Wait a minute! There's more I can take part in over these days?
Your Hosting Team
Our richly experienced Hosting Team will be joined by a circle of trained Flow Game Hosts on September 23.